How to recover an Amazon account?
You have just suffered the loss of a loved one. We know how difficult these times can be.
You are now in the process of completing the formalities following his death.
As approximately 152 million French users connect to the services of the American giant, your late husband was perhaps also among the customers of the no less famous commercial platform.
You may feel like you're doing something every day while new things keep coming up.
How about a little help?
Your loved one had a Amazon account and you don't know how to recover your accessIf you are not sure about your husband's death, you think he was a forward-thinking person who may have been trying to prepare for his digital succession so that he could support you in this difficult time.
The deceased was probably registered with Legapass. In which case, as the legitimate legatee, you will be able to access all of the person's digital subscriptions, the connection to the American e-commerce site being no exception.
Manage digital accounts of your loved ones after their death!
✓
No need to look for your
passwords
.
✓
No need to contact
platforms
.
✓
No need for
waste your time
.
We'll take all the hassle out of it!
How do I stop an Amazon Prime subscription?
➡ What is Amazon Prime?
Prime is Amazon's premium subscription. It gives access to a range of services that the classic subscription does not have.
If the free one-day delivery has made this offer famous, the advantages don't stop there. The subscription provides a free 30-day trial period. It gives access to Prime Video, the streaming service that competes with Netflix, whose catalog is also well stocked. It is also access to a music library "Music Prime", ebooks to download via Prime Reading and many other services.
It is now much easier to terminate an Amazon Prime subscription, as the termination process has been simplifiedin accordance with European directives.
Ainsi, vous devez :
Go to the Amazon website.
Go to the account management page (available here).
Click on "Premium".
Then click on "Manage Subscription to display the menu.
Click on the insert "End the subscription and benefits".
Confirm with Click on "Continue to cancel".
Finally, validate with "Cancel my subscription now.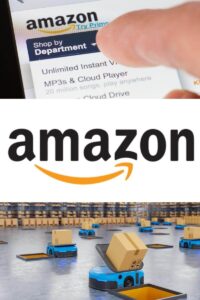 How to proceed with the deletion?
If you have the accès de connexion Amazon du défunt transmis par Legapass :
Cliquez sur ce lien : close your Amazon account.
This will take you to the account you wish to close.
Check the products and services associated with this profile.
In order to continue, you must select a reason from the drop-down menu and check the box next to "Yes, I want to permanently close my Amazon account and delete my data" then click on " Fermer mon compte ».
Protect my Amazon account for free in the event of death with Legapass :
How to delete an Amazon account?
Vous avez la possibilité d'envoyer un mail à : bereavement-support@amazon.fr
You explain the situation and attach a copy of the death certificate and the email address of the account to be closed.
Amazon offers you the possibility, if you have an account on the platform yourself, to transfer gift certificates to you, provided that you give them the email address related to your Amazon profile as well as the last purchase you made through it, so that the site can proceed with the necessary identity checks.
If you are not listed on the death certificate, you must provide additional proof of your relationship to the deceased.
➡ Delete an Amazon account as well as other digital subscriptions
You can use the assistance platform for managing the digital data of a deceased person by clicking on the link below and send the form request for one or more accounts to be closed.
This procedure is simpler if the deceased has not made a digital estate.
Deleting accounts posthumously is not always easy for loved ones, so ease their burden by create your account !